Over the past three decades, there has been a sharp rise in the number of Americans with a criminal history. Whether you're meeting someone new, or interviewing a job applicant, it's increasingly necessary to check their record for any criminal activity. Here's a quick guide on checking arrest records out.
What Is An Arrest Record?
When police suspect a person is guilty of a crime, an arrest is made as soon as possible. But, before detaining a suspect, a file must be opened by law enforcement. This is the arrest record.
The arrest record contains some personal information of the suspect, as well as details of the crime they're accused of.
"Accused of" is the most important part of this. An arrest record is not proof of guilt, but suspicion. A person awaiting their court hearing, or proven innocent by one, will still possess an arrest record.
Now, we're going to get into the specifics of what's inside an arrest record.
An arrest record will contain details related to both the suspect and the crime, such as:
The first, middle and last name
Charge or offense
The source and source state
Date when the charges were filed
The crime location
Charge category
Case type
Case number
Court name
Now, How Can These Arrest Records Be Accessed?
Search Arrest Records Online
An online search is one of the most convenient, and simplest ways to access an arrest record. There are many web pages that post details on local crimes. If you need information on someone quickly, this can be an easy enough method.
However, keep in mind that information listed is not proof of guilt, but simply the details of the arrest.
Visit The Local Sheriff's Office
Your county sheriff will possess useful arrest records as well. But, there can be many problems with this approach as well. The sheriff's office will only possess information on local crimes. If a crime was committed in a different state, or even a different county, it can be difficult to obtain information on it at your local law enforcement. In addition, many sheriff's offices have yet to be modernized. This means that reports and records must be searched through manually, and will take considerable time. Not to mention that many sheriffs are already overloaded in their duties. Some offices may even take weeks to get the requested information out. Online tools are far more convenient in this arena.
Check Arrest Records At The Courthouse
You can also request records from the county clerk. Beware, an administration fee is often attached to the request. In addition, the court clerk can refuse to allow you access to the sensitive documents, should their information still be relevant to an ongoing case. Just like visiting the local sheriff's office, you may not find the information quite on time.
Can Anyone View Arrest Records Online?
Since the Freedom of Information Act in 1967, Americans enjoy public access to public records. An arrest is made in public, and so arrest records are considered a public record. Anyone interested or concerned with arrest records should have little trouble obtaining them online, with the only exception being ongoing or pending cases.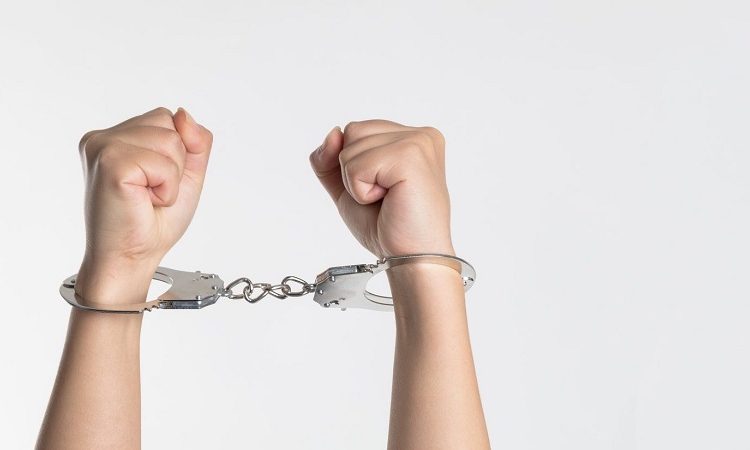 How Can I Use The Arrest Records?
Examples of the different approaches to use the arrest records search include when you want to look up:
Neighbors
New relationships
Potential dates or crushes
Information about college friends
Spying on your grown children
Online buyers or sellers
Yourself
However, the law does not allow the use of arrest record to
Screen your tenant
Employees and domestic workers / casuals
Verify eligibility for loans, credit cards or insurance
Screening professional services
Determining eligibility for scholarships or educational programs
Make sure that the law allows for your use of an arrest record. Comparing the methods we have listed of obtaining an arrest record, it should be pretty clear that an online search is the simplest, and most reliable method. As such, we recommend using arrest record tools like SpyFly. SpyFly is an online database containing public records. You will find all arrest records listed, making it the easiest and most convenient approach.
SpyFly provides consumers affordable, immediate access to public record information. Federal laws prohibit businesses from using SpyFly's service to make decisions about employment, insurance, consumer credit, tenant screening, or for any other purpose subject to the Fair Credit Reporting Act, 15 USC 1681 et seq.